Turbocharge your work and writing with
Experience the Next Generation of Conversational AI with Copianto.
Advanced in Features & Functionalities
Whether you're looking for a personal assistant, a co-writer or just someone to chat with, Copianto Chat is here to assist you with anything and everything.
Enhanced with Google Search
Copianto Chat is integrated with Google Search, allowing you to access an endless wealth of knowledge with ease. No more toggling between apps or juggling multiple tabs. With our advanced search capabilities, you can find the information you need in seconds, making Copianto Chat the ultimate tool for productivity and efficiency.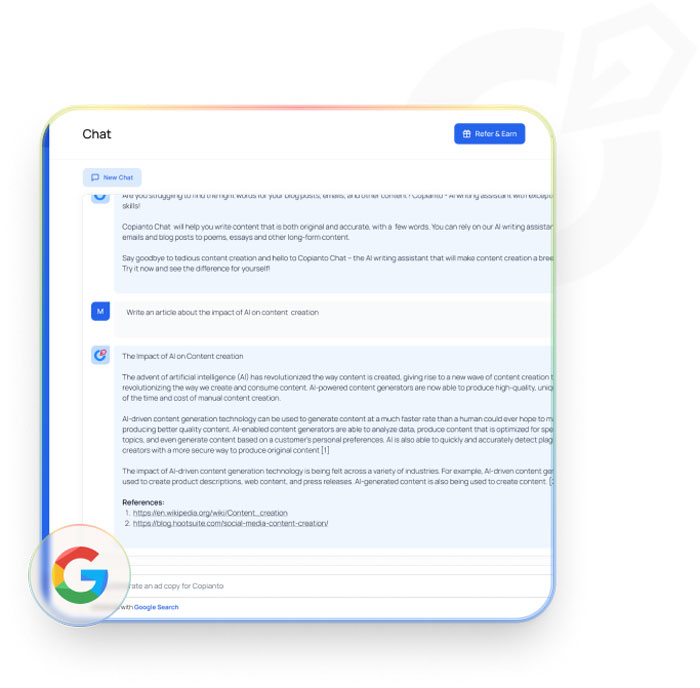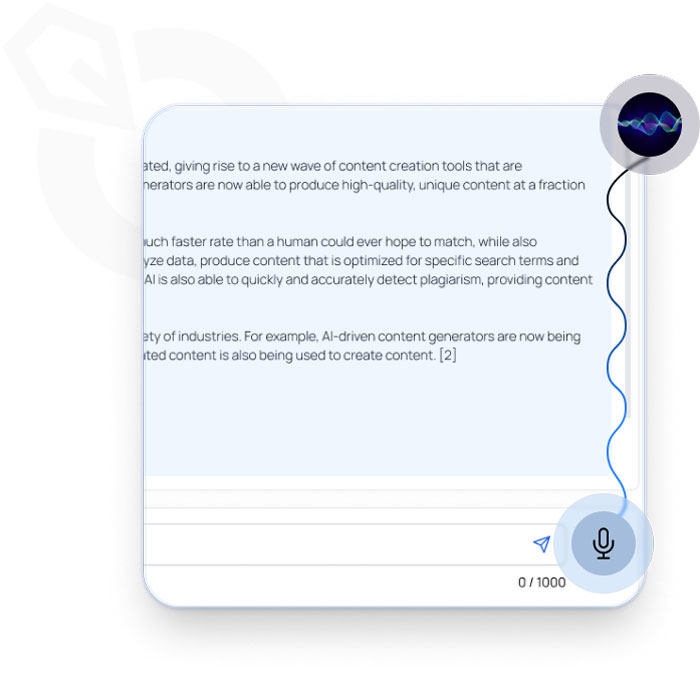 With Copianto Chat, you can experience the power of voice. Our app's voice capabilities let you have natural, human-like conversations that are designed to be seamless and effortless. From asking for recommendations to dictating texts, Copianto Chat can handle it all with just a voice command.
The possibilities with Copianto Chat are endless. With our vast range of features, you can learn a new language, get help with your homework, discover new hobbies, or just have a friendly chat. Whatever your need or desire, Copianto Chat is here to assist you and make your life easier.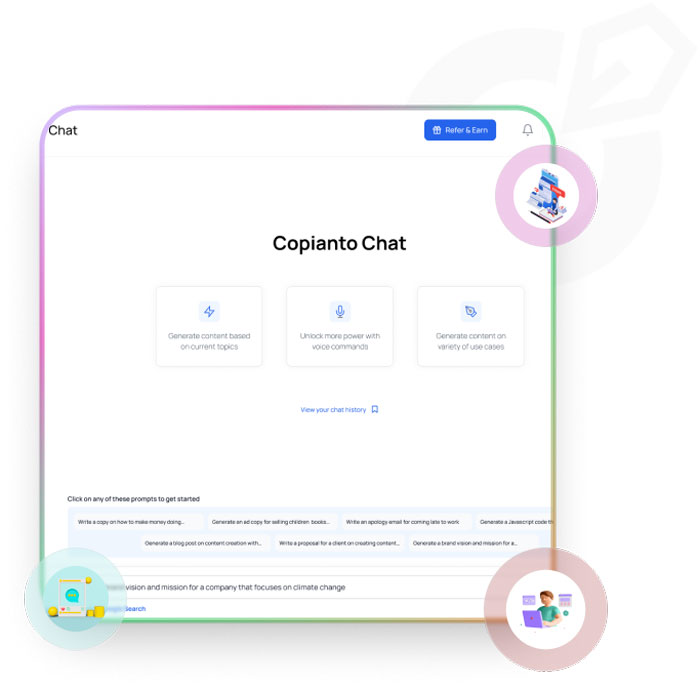 Trusted by 15,000+
entreprenuers and businesses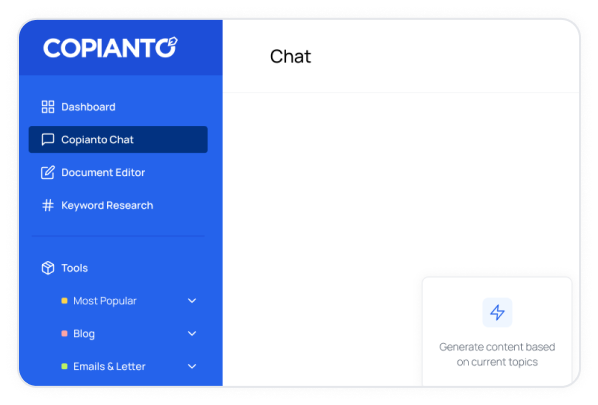 Locate and select the Copianto
Chat from the side menu.

Simply type in your request , use voice command or select any of the suggested prompts to get started.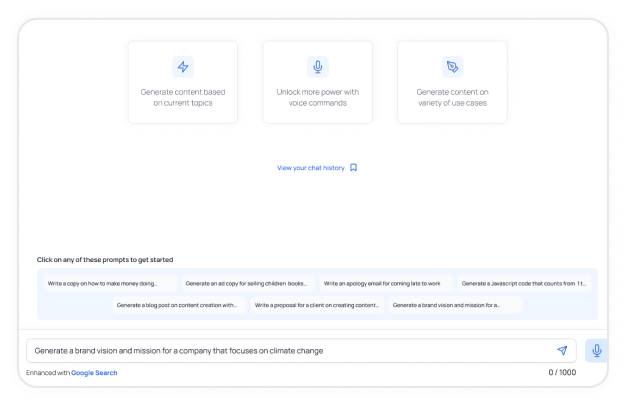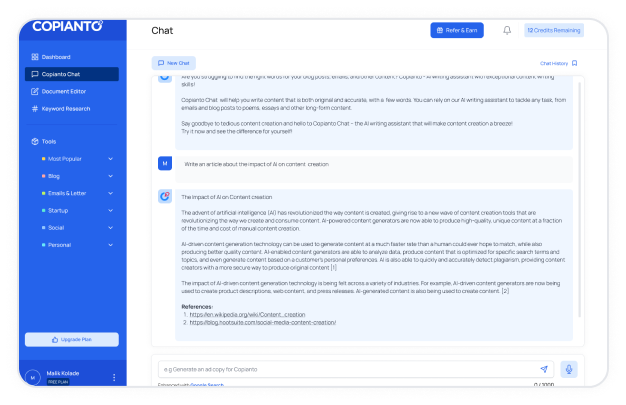 Copianto Chat will respond within seconds. Edit, save and use your result anywhere.
Frequently asked questions
Ready to elevate your writing
with
Copianto Chat

?