Turbocharge your work and writing with
Copianto Chat!
Document Editor!
Keyword Analyser!
Experience the Next Generation of Conversational AI with Copianto.
All-in-one content creation and optimization platform designed for copywriters,
marketers, entrepreneurs and agencies.
Trusted by 15,000+
entreprenuers and businesses
Trusted by
10,000+ professionals
and organizations
Generate high-quality content quickly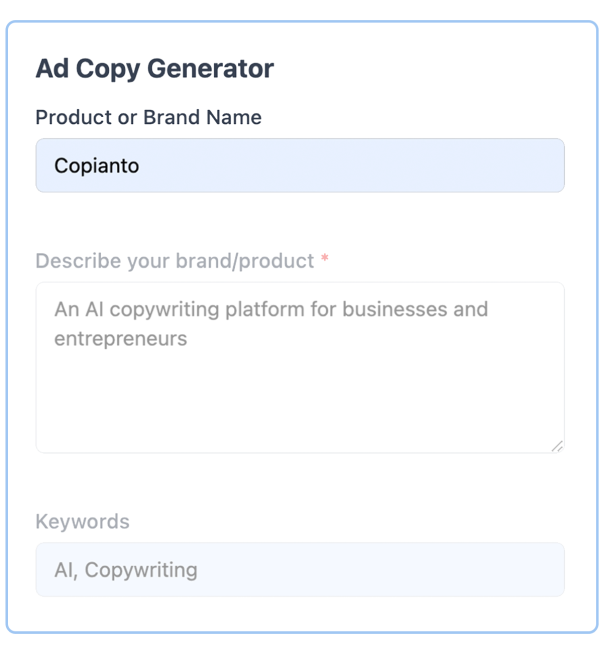 Describe your brand, product or service
using the name, description and any
relevant keywords.

Choose the tone and length for your copy
and click the generate copy button.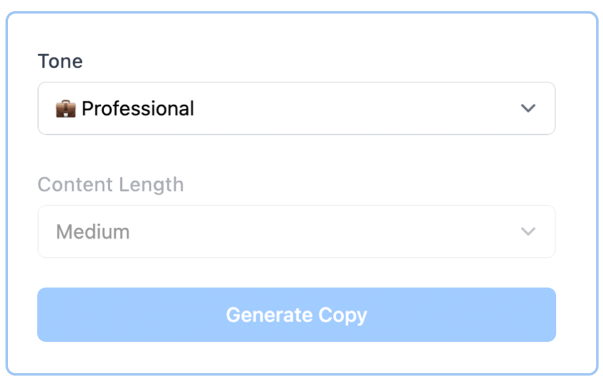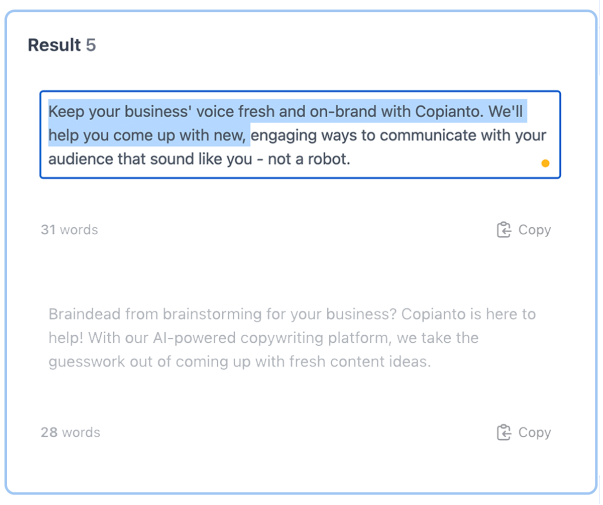 Get multiple results within seconds. Edit,
save and use your copy anywhere.
Frequently asked questions
Copianto enables copywriters, marketers, entreprenuers and
agencies to write and publish marketing material that converts.
You can also enjoy Copianto for free
50 Credits per month, copianto tools, free forever.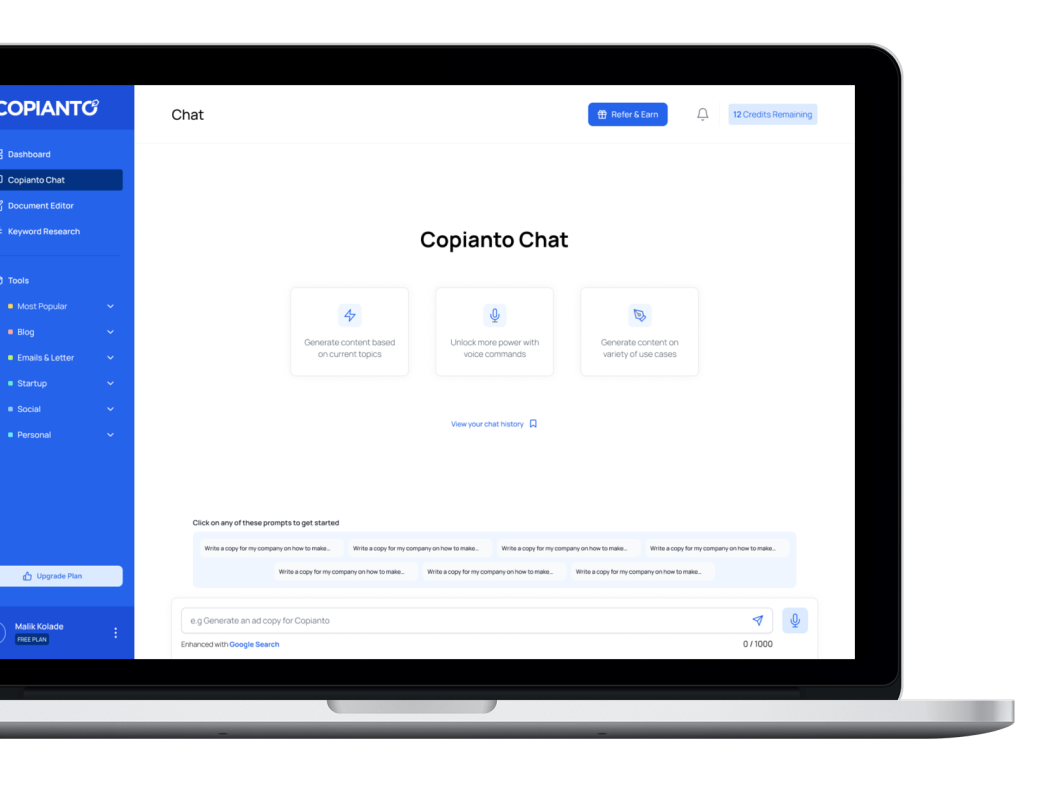 Whether you're looking for a personal assistant, a co-writer or just someone to chat with, Copianto Chat is here to assist you with anything and everything.